It's been a busy start to 2022. On top of taking down the trimmings and planning for the year ahead, we have spent much of 2022 at the Children's Hospital with our son James.
James has suffered with Eczema his whole life. We had a similar stay at the Children's Hospital in 2014, before James was 1 year old. He's since been proscribed several different creams and medicines that now form part of his daily routine every morning and every night. Despite this continual treatment, James still struggles with his skin and will regularly scratch his rash in his sleep, further exacerbating the problem.
His eczema started to deteriorate throughout December and early January and following a prior trip to A&E, and calls with the GP and Dermatologist, we were advised to take James to hospital on 13th January. He was admitted later that day with a serious skin infection.
Whilst James' hospital admission underlined the seriousness of his condition, we were reassured that he was in the right place. This was the first step to James getting better.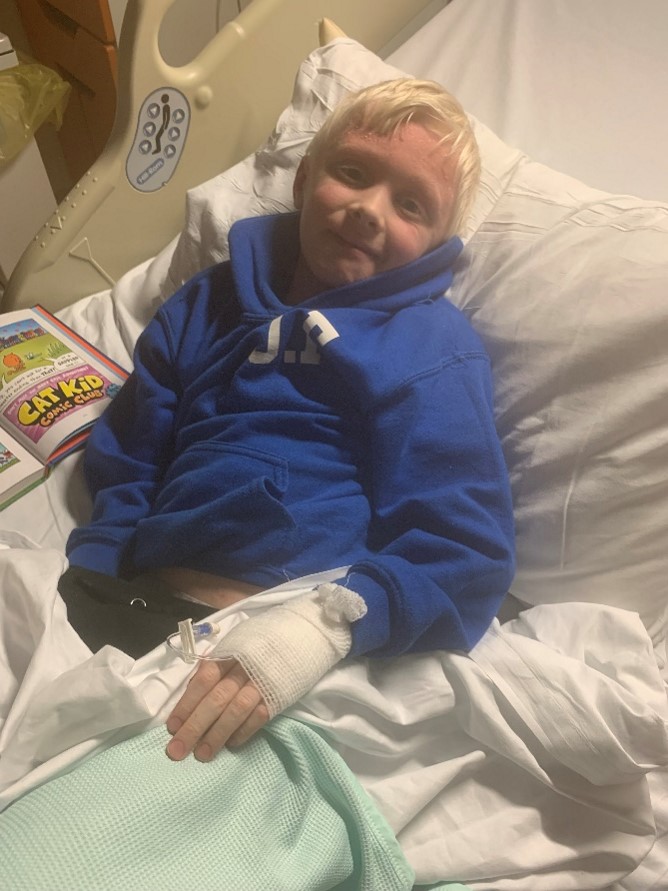 Further Complications
For neurotypical children, the treatment prescribed for James would have been somewhat unpleasant but generally acceptable. 9 doses of antibiotics a day, regular blood tests and an injection in his stomach. For James, this was less straightforward, his autism making every step forward a little more difficult.
James' antibiotics should have been taken orally but because he struggled to keep them down, this meant taking them intravenously. This is known to be uncomfortable but we were unable to persuade him to try again in his mouth. The next 36 hours were up and down. James was incredibly brave having cannulas in each hand and doing his best to get through the painful administration of his antibiotics. On top of this, he knew he would need an injection in his stomach as soon as possible. James has always struggled with pain but more so with the fear of it. Eventually, it all became too much for him.
5 pm on Saturday 15th January 2022 was the lowest I have felt in my life. My wife, Donna, had nipped home to freshen up after two nights by James' side and it was just me, James and his nurses. James was screaming in pain following an attempted injection into his stomach, his skin inflamed from the anaesthetic cream. He was also scared stiff of another dose of Flucloxacillin through his cannula. His infected skin was so raw that he couldn't stop scratching and writhing around in his bed.
At that moment in time, you would do anything to take your child's pain away. James is so kind and gentle and it was heartbreaking to see him so distressed, his face grimacing and his body jerking as the situation overwhelmed him. Unfortunately, the only way for his condition to improve was for him to take his medication. Without it he would not get better but try as I might I could not persuade him to allow another dose of antibiotics through his veins. I felt utterly powerless.
Light at the end of the tunnel
Sometimes you have to be cruel to be kind. All I wanted to do was hug him and reassure him everything would be okay. However, I knew this wasn't true and I had to give him an ultimatum. He had to have his antibiotics; It was up to him whether had them through his mouth or the cannula in his hand.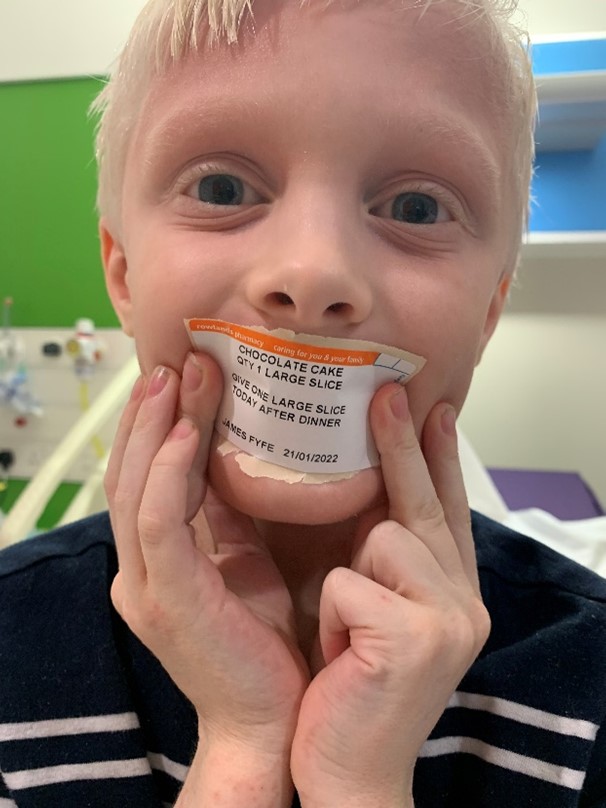 James agreed to try again with the oral medication but I wasn't holding out much hope. I've seen him with this kind of thing in the past and even when he tried his best, he disliked the taste so intensely that he would retch. When the nurse arrived with the antibiotics I feared for the worst. My confidence then worsened when it became apparent that he needed to have two lots of different antibiotics, not just one.
"James, sit up darling, you need to take your antibiotics. Do you want to do white or pink first?".
"White" James replied.
He swallowed it without a problem "I don't mind the white one".
I hadn't been at the hospital when he first tried his medication. Clearly, the pink one was the issue.
"Now the second one James".
"Not the pink one!".
"James, you've got to have it. You can either swallow it or have it'll have to go through your cannula again. If you're struggling to swallow you'll just have to put your hands over your mouth". James made his demands; a glass of water and a towel to wipe his tongue afterwards. Hesitant, I put the syringe to James's lips and pushed the bright liquid through. James knocked it back like a sailor. I was speechless. This changed everything.
Learning from experience
It's often times like these when we learn the most. It certainly made me think about what matters most during those long nights on my hard hospital bed.
Even when you're at your lowest, things can turn around very quickly. Be positive and hang in there.
Good communication is crucial and framing things slightly differently, sometimes firmly, can have a profound effect.
The fear of something can be worse than the thing itself.
We're capable of achieving more than we ever thought we could. Believe in yourself.
We've evolved to prioritise the short-term over the long-term but should do exactly the opposite (or at least balance the two!)
Being positive and kind, and quietly getting on with things can make a big difference. James wasn't the only hero in this story, his sister Isabel was a constant source of sunshine and makes us extremely proud.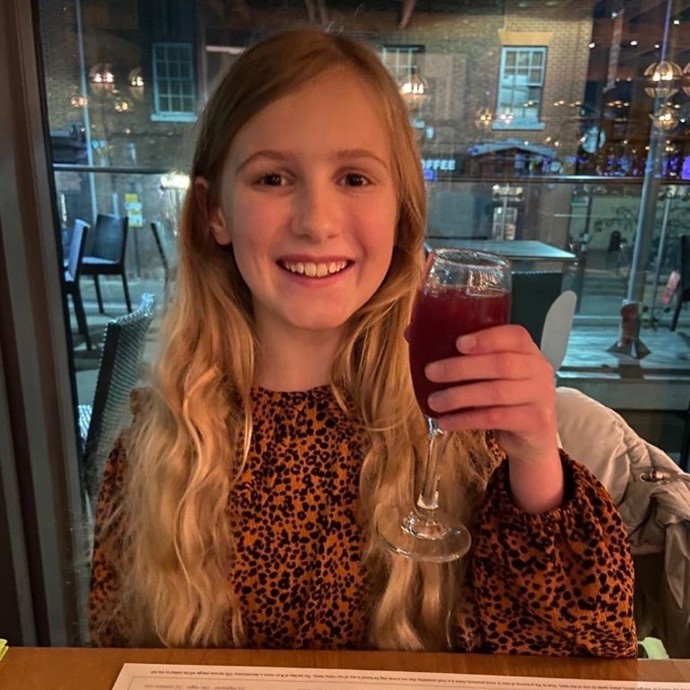 I would like to say a big thank you to Sheffield Children's Hospital and its amazing staff. We are so lucky to have this wonderful institution on our doorstep and we will undoubtedly be brainstorming ideas for fundraising in the coming months. We would also like to thank our family and friends for their support. Every gesture, message and offer of help meant so much.
By Richard Fyfe, Chartered Financial Planner & Director at Fyfe Financial